It was 1999 and I was 15 years old when I wrote my first webpage. On our lunch break, at the computers in the school library, a classmate and I learnt HTML from a book he got free with a computing magazine.
It lit a fire in my belly. It was then that I realised I had the potential to create something that could be seen across the world. This expanded my horizons as well as my mind.
The internet was young and new to me. There were few resources to learn from and, so, I reverse engineered websites I liked. The first website I created was plagiarised (not something I'm proud of) but I used it as a tool to learn from.
From there, my passion and interest for technology, in particular the web, grew stronger.
Going to university
After college I was faced with two options: find a job or go to university. Thanks to their own experiences my parents instilled in me the importance of learning.
I was the first in my family to go to university.
The theoretical, guided knowledge I gained there was absolutely what I needed at that stage. Now, with more real-world experience, I'm ready to undertake a programme of study that allows me to determine exactly what I'll learn and experience.
Career to date
Job roles and definitions within the web industry have evolved significantly since graduating 12 years ago. Keeping up with the changes is a challenge that I enjoy.
The positions I have held have covered a broad spectrum of areas from design to development to content to management. Having spent the first part of my career exploring different areas, I'm now at a stage where I know where my strengths and weaknesses lie as well as my passions.
Undertaking this type of study programme will give me the chance to work with experts to determine where I want my learning and my career to go next.
China experience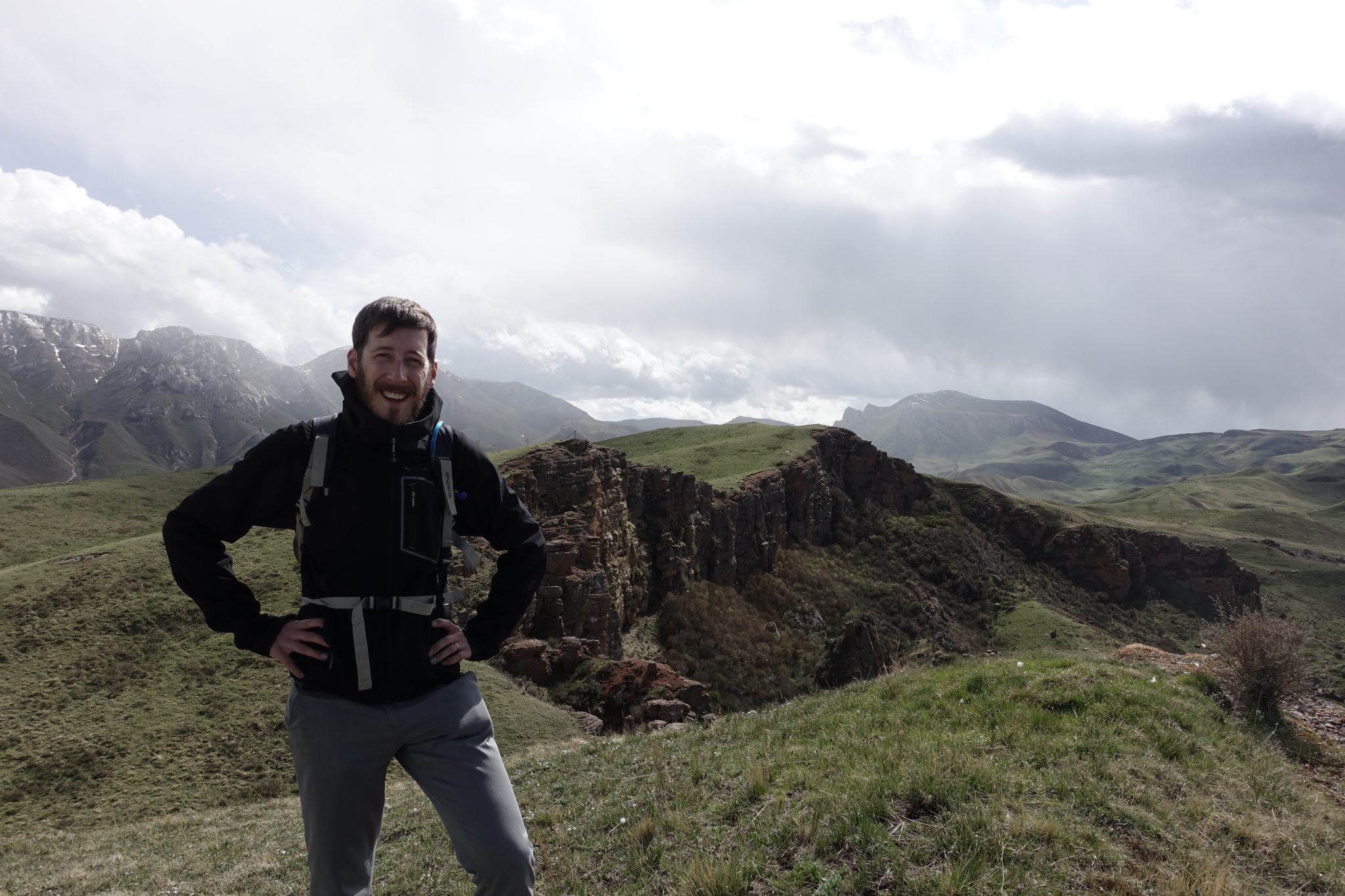 As a professional in an increasingly globalised workforce, it's crucial for me to remain current with the latest developments, practices, processes, technologies and tools from around the world.
In 2013, I moved to China. There was an opening at a university that was looking for the skills, knowledge and experience I had.
I leapt at the opportunity. I wanted to experience what was happening in one of the world's fastest-changing (and most-unique) tech landscapes.
I believe my decision to move to China showed courage and determination, as well as a commitment to ongoing learning. I took a risk moving to the other side of the world, to a completely different culture simply to expand my horizons and learn more about the world.
Underpinning all this was my aspiration to create something meaningful with a clear purpose and positive values.
"If you want to go fast, go alone; but if you want to go far, go together."
Whilst clichéd, that proverb is particularly true for learning. I stand a greater chance of success by working with others.  
I'm at a crossroads in my career where I want to consolidate and build on the past five years in China, which have been an intense learning experience.
Collaborating with like-minded peers will motivate and inspire me, while learning from industry experts will build my professional network and help shape my future. Together they will support the realisation of my ambitions.
Action over rhetoric
By enrolling onto The New Digital School programme I will be amongst passionate classmates eager to learn from some of the most talented individuals in the industry. It will allow me to recalibrate my course to see my aspirations become a reality.
To help me throughout the course of my learning, I will:
set myself, and accomplish, goals, constantly assessing them to determine their right fit for what I want to achieve.
accept responsibility if these goals aren't met and analyse why they might not have been.
own my mistakes throughout the process and learn from them.
Failure, and the lessons it brings, is an important part of the learning process. I am not afraid to take risks for things that I believe are going to make me a better version of myself.
I will draw on the experiences of the tutors, be guided by them and take feedback from them, while at the same time being actively engaged in analysing my own performance and the feedback of peers.
Through working with real clients I'll put learning into practice and build a portfolio of expertise that will set me on the future path of my career.
Thank you for your consideration.